About Lindsey Allen, M.A.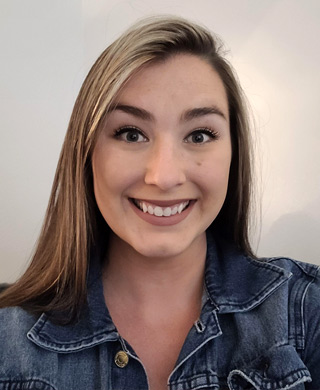 Lindsey is a Mental Health Counseling Intern with a master's degree in Clinical Mental Health Counseling from Troy University. Lindsey also holds a Bachelor of Science in Elementary Education from the University of South Florida.
Lindsey has experience working with younger children, adolescents, and teens. Lindsey's experience working with teens include those who are struggling with anxiety, depression, and other mood disorders in individual and group settings. Lindsey has a passion for working with children and using play to help them express their feelings and emotions.  Using play in therapy can be a non-confrontational way for children to work though their behaviors, emotions and challenging experiences.  Lindsey has worked in a residential facility with individuals with a variety of diagnosis and backgrounds.  Her roles included seeing individual clients for therapy, running therapeutic groups, establishing treatment plans and advocating for clients in all settings, including school.
Lindsey uses a variety of therapeutic techniques during her sessions. Therapeutic techniques include, but are not limited to, CBT, DBT and both non-directive and directed play approaches in treatment.  Lindsey believes in incorporating parent support while treatment planning and working with children.
In addition to individual therapy, Lindsey enjoys running groups that focus on relationships and communication skills, life skills and coping skills.
Prior to working in the mental health field, Lindsey worked as a teacher at a title one school. She worked with individuals with intellectual disabilities and has experience advocating for children with individualized education plans (IEPs) or children who may benefit from one.
Lindsey is passionate about working with her clients and believes in helping them meet their individual goals using a safe, client-centered, and comfortable environment.