About Erica DuPont, LCSW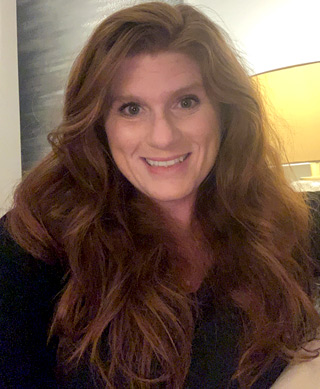 Erica DuPont is a Licensed Clinical Social Worker with a Master's Degree in Social Work from the University of South Florida and a Bachelor of Science Degree in Psychology from the University of Florida.
Erica is the owner of ProTherapyPlus. She has extensive experience working with children, adolescents, families adults and couples. Many of the adults that Erica works with struggle with finding balance in their life, are dealing with anxiety and depression, are looking for parenting support or just need a safe person to share what is going on in their life. Children and adolescents Erica works with may suffer from anxiety, depression, PTSD, a history of abuse/neglect, learning disorders, autism, developmental delays, and other emotional difficulties. Many of the families Erica works with may struggle with parenting issues, family dynamics, adoption, foster care, marital difficulties, mental health disorders and overall family discord.
Erica knows that coming to therapy to a big step. The most important part of that process is finding a therapist that you connect with. Someone that you feel really understands what you are going through or is willing to try. With that understanding comes complete support and zero judgement. Whatever you are going through, you can feel safe to share that with Erica. She knows the struggles of parenting, special needs, and dealing with the curve balls life throws without warning.
Erica is passionate about her counseling practice and the other skilled professionals she affiliates closely with. She has had great success in helping those who suffer from trauma and abuse, depression, anxiety, autism, PTSD, bipolar disorder and other emotional issues.
Erica runs a free monthly parenting support group that has been running for over 15 years. In addition, she provides testing for Autism using the ADOS evaluation. Lastly, Erica attends IEP and other school meetings with parents. She has attended hundreds of meetings with great success helping families get the support they need and deserve through the school system.
Lastly, Erica enjoys working with couples that are looking for a therapist to share their marriage journey; looking for new ways to communicate, find love again and work through the ups and downs of marriage.
Erica provides a calm, comfortable, and confidential environment to explore options for managing behavioral, emotional, and family difficulties at any age and stage of life. Any difficulty that seems to be a persistent problem, adversely affecting yourself, your relationships, educational/work success, or the development of appropriate relationships, could benefit from therapeutic exploration.
To schedule an appointment, call Erica at 813-966-7064. Erica DuPont is affiliated with a range of professionals in a comprehensive, integrated manner to help adults, adolescents, children, and families conquer issues related to mental, emotional and behavioral health.
Research