About Delaney Bend, M.A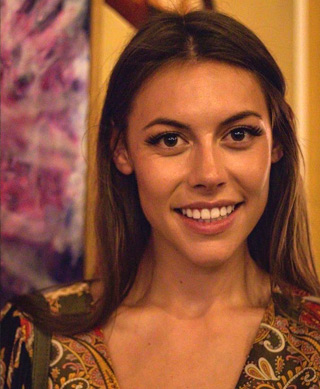 Delaney Bend is a Registered Mental Health Counseling Intern and a Provisional Registered Art Therapist. Delaney obtained a dual Master's Degree in Art Therapy and in Counseling from Southwestern College and New Earth Institute, and a Bachelor of Arts Degree in Art with a concentration of Art Therapy and Painting from the University of Tampa.
Delaney has worked with a variety of individuals that include young children, adolescents, adults and geriatrics; all within various settings and dynamics consisting of individual, family and groups. Delaney is skilled in the facilitation of art therapy group processes that focus on skill building, emotional expression, and interpersonal development. Most of Delaney's prior therapeutic experience consisted of helping people that have experienced trauma or unforeseen life events which resulted in a range of issues. In her previous work, Delaney has addressed individual issues such as anxiety, addiction, behavioral problems, depression, PTSD, and other emotional difficulties. Additionally, she has helped clients manage issues that extend beyond the individual level such as family discord, relational impairment, and social hindrance.
Delaney's therapeutic research has primarily focused on the neurobiological effects of the natural trauma response often influenced by issues in attachment and relational trauma. Delaney incorporates neurobiology to inform her work and provide clients with the appropriate mode of therapy, tailored based on the needs of her clients. The therapeutic skills and techniques incorporated in the neurobiological informed care she provides consist of:
· attachment-based therapy
· child and family dynamics counseling
· cognitive behavioral therapy
· cultural competence counseling
· dialectical behavioral therapy
· internal family systems therapy
· mindfulness-based interventions
· motivational interviewing
· stress and emotion management
Delaney values the healing qualities that art therapy has to offer to a range of individuals, families, and groups. She recognizes that the needs of each person or family may require alternative methods of therapy and she offers an individualized approach to address the presenting issues. Delaney emphasizes a competent, trauma-informed, strength-based approach to nurture authenticity through interpersonal and emotional growth of the people that she works with. She provides a safe and comfortable environment with her calm and peaceful presence that allows for the person, family, and group, to explore, learn, and heal.